5G is the fifth generation of cellular technology. It is designed to increase speed, reduce latency, and improve flexibility of wireless services. 5G technology has a theoretical peak speed (up to 1.6Gbps) of 20 times more than 4G's. 5G also promises lower latency, which can improve the performance of business applications as well as other digital experiences (such as online gaming, videoconferencing, and self-driving cars).
In comparison with 4G, 5G can handle the number of users 100 times more than 4th generation. Besides, the download speed can reach over 1,800 times more than 4G and about the reliability, 5G technology can reduce the congestion 10 times better than 4G network.
Based on that, 5G can improve our life condition with practical advantages by:
Providing more completed healthcare service: Getting advised from virtual doctors, monitoring online the health situation via wearable devices; Remote surgery.
Increasing safety and reducing traffic jam: Every vehicle can connect with each other, and connect with Transportation Monitoring System; use motion sensors to avoid accidents and generate the updated routes.
Facilitating more convenient and stable life: Your house including all devices inside can be controlled remotely, easily manage power consumption and security.
Bringing out better experience of entertainment: Games and mobile applications will be facilitated with Augmented Reality (AR) and Virtual Reality (VR).
Only after 1 month since Metfone received 5G license, the biggest operator in Cambodia, Metfone who owns the biggest broadband infrastructure has completed all requirements to deploy 5G and prepared their official commercial launch within 2019. It's the first step for Metfone to introduce the 1st and unique 5G exhibition booth in Phnom Penh. As a leading ICT provider, Metfone takes the responsibilities to build up a comprehensive infrastructure for A Digital Cambodia. It's not only simple telecommunication, but also Cloud Computing Infrastructure, IoT, and other Digital services. Metfone aims to bring out its nationwide coverage and reasonable price to all people in Cambodia with the purposes of making Cambodia to keep up and be at top of the world telecommunications and ICT fields.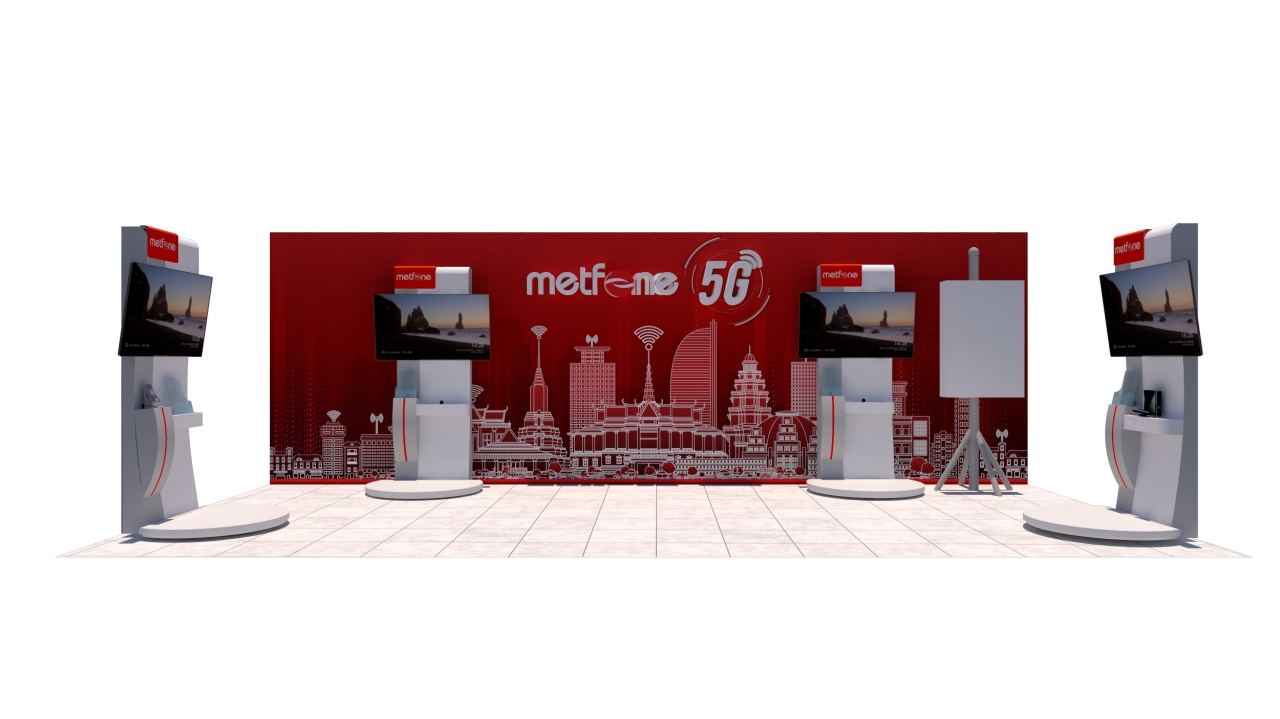 Metfone 5G booth will be opened from 26th July for all visitors at showroom Mao Tse Tong at Mao Tse Toung Blvd (245), Phnom Penh. For information, don't hesitate to call 1777 or follow Metfone fan page: www.fb.com/metfone.closer